WOW it was clear for just over a Hour last Night
forecast was for rain which did not come but the clouds did..
Tried out a 6" Helios Refractor F/5 with a Canon 300D to get the image below, CA wasn't as bad as expected and the views at the eyepiece were splendid, many stars resolved which indicated good resolution from the Scope.
Here is the image of my Fav clusters it's 25 images stacked and each image was a exposure of 25 Secs at Iso 3200 (Updated the Canon for the Firmware hack to double the Iso Rating).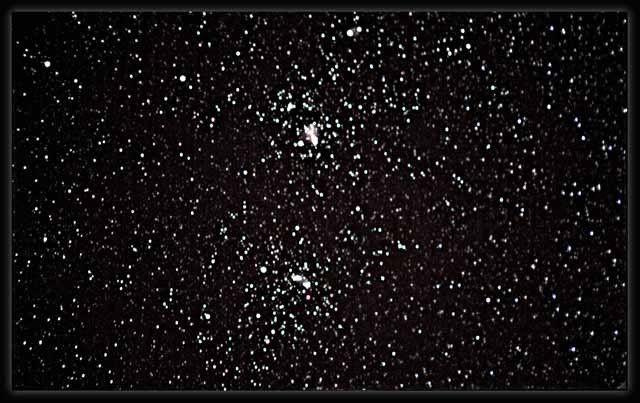 Regards
James